Terri V.
If you are afraid of going to the dentist or need an extensive amount of dental work, I would highly recommend utilizing the Sleep Dentistry service provided by Dr. Sepich. He was well aware of my fears and has always been very considerate and cautious with me. I was able to have all the necessary procedures done in one appointment with absolutely no pain and best of all, no fear."
Kelly F.
"I would like to take a moment to thank you for the extra special care and excellent dentistry that you performed on me. I was so petrified to of having any dental work done, but now I am so very thankful. I don't remember any of the procedures that took place. I would strongly recommend this to anyone who fears having such work done."
Vivian C.
"I would recommend Dr. Sepich of Saxonburg Dental Care to anybody that is afraid or that has had a bad dental experience. My fear of going to a dentist made me loose teeth that I would still have if I would have known about Dr. Sepich earlier. Dr. Sepich and his staff were so kind and understanding of my fears. Everything he said to me was true. He was able to extract a tooth, fill several cavities, do a root canal, and take care of my gum disease all in one visit. I felt nothing and the recovery was just amazing. Even if you aren't afraid of the dentist, I would recommend going to visit Dr. Sepich and his staff. They all helped turn something that was so fearful to me into a good experience!"
Our practice accepts insurance from the following companies.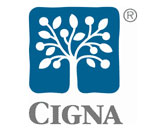 CIGNA
CIGNA offers a variety of dental plans and dental insurance to our Saxonburg area patients, including CIGNA Dental Care (DHMO), CIGNA Dental PPO or CIGNA Traditional.

Delta Dental
Delta Dental Plans Association is a not-for-profit organization with some for-profit affiliates as member companies. Through its 39 independent member companies, it offers national dental coverage to our Saxonburg dental patients - administering programs and reporting systems that provide employees and individuals with quality, cost-effective dental benefits and superior customer service.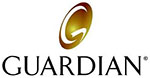 Guardian
With a long history of providing dental benefits, Guardian gives eligible Saxonburg areas employees choice, empowering them to make the right decisions to improve their oral and overall health.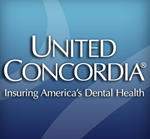 United Concordia

UPMC Dental Advantage
Highest infection control standards
Roger M. Sepich, D.D.S practices the highest infection control standards to protect our patients and ourselves. In the Saxonburg, PA area, Dr. Roger Sepich and his staff strictly observe all Occupational Safety and Health Administration (OSHA) guidelines. All instruments are cleaned, disinfected and routinely sterilized as recommended by the American Dental Association and the Centers for Disease Control. Whenever possible, disposable, single-use items are used to ensure your safety.
Restorative dentistry to reclaim your natural smile
Saxonburg area restorative dentistry at Roger M. Sepich, D.D.S can produce natural-looking results. If you have a damaged or missing tooth, we can help.
Our highly skilled team will assess your need for a crown, bridge, implant or other procedure to restore or improve your smile. Our goal is to provide quality dental care for your life-long oral health.
Don't be embarrassed any longer
A negative self image can be detrimental to many facets of your life. Saxonburg area dentist Dr. Roger Sepich understands the positive life-changing power that a healthy and beautiful smile can bring to you. Here at Roger M. Sepich, D.D.S, we don't want you to be embarrassed any longer. Why not take your smile - and even your life - to a new level of self-confidence and beauty?
Cosmetic dentistry for beautiful smiles
If you want a gorgeous smile that turns heads, you may want to learn about the range of dental services offered at Roger M. Sepich, D.D.S. Saxonburg area cosmetic dentist Dr. Roger Sepich is dedicated to producing quality results and beautiful smiles.
Rebuild your confidence
Don't let untreated dental problems get you down. Rebuild your confidence with a beautiful new smile. From simple treatments that make a big difference, to more extensive work, unveiling the smile you were meant to have can have profound life-changing effects. Serving the Saxonburg, PA area and offering dental hygiene, Dr. Sepich can help you develop an affordable treatment plan you'll feel good about.