Anonymous
Had a great visit and both the Hygienist and the Dentist do a great job with my 5 year old son.
Krystal
Krystal does a great job and listens....to problems and comments and has some good solutions. Not doable but good..love, love to see Krystal. Not afraid to see my dentist, Dr. Lauer either everyone makes the visit pleasant. Nice to see all again.
Jon C
Debbie did a great job cleaning my teeth...the root canal job Dr. Lauer completed last year was first class...been with this business over 20 years now, and sticking with the best!
Y Luster-West
You're doing fantastic! The staff is awsome, professionally and personally!
Barbara F
I have been a patient for over twenty years. The service has always been personable, professional and a very friendly atmosphere. I appreciate the care that is given.
Florentine
From the first smile and greeting to the professional care I receive, that's why I keep coming back and recommend them to others
Negar F
My dental implant was put in in half hour and didn't feel anything :) Love this practice
Brenda H
Excellent service throughout the entire dentist office, frome the front desk to the hygienists to the doctors. I would recommend this practice.
J. Fritz
The staff at DHS are always kind and always smiling which makes your visit as a patient a very comfortable one. I have and will continue to recommend DHS to my friends. After all, that is how I heard of them! Great practice!
E. Young
The office staff and dental professionals are professional and knowledgeable which keeps their services reliable.
G. Deselms
I have always had a good experience at your office.
K. Moe
Respectful, considerate coupled with excellent work over many years.
C Weigel
You make me smile!
B. Pike
You guys are all outstanding or we would not continue to pay to be tortured all these years!
K Simoneau
Everyone there is very nice. There is never a long wait. Very easy location. Great atmosphere. Thank you!
D Parada
Very good service and professional staff; always available to find time on their schedule for an unexpected required service visit.
Stephanie Z.
Dr. Diak reminds me of my childhood dentist. He cares about his patients, takes pride in his work, and has a great sense of humor!
V Gephart
i have come to your office a long time even when you were in the east mall. everyone is so kind and friendly and when you call they get you in as quick as possible. and i personally think dr lauer is a terrific dentist and person and i also love barb the hygienist.
Janita W
I enjoyed my experience because of a personalized experience and care from all of the staff and Dentist.
Eileen
Dr. Lauer is the best!
A Stout
Great service, Great People!
K. Kapp
I was greeted nicely by the receptionist, she then took care of me, and I went in to see the dentist. The dentist and her assistant were wonderful. They explained to me whatever I needed to know. In short, everyone who attended to me one way or the other was very nice. I will always recommend this dental office to anyone.
September 2014
G. Daniels
As always on time and very professional. Have been coming here for years. Highly recommended.
September 5, 2014
A Strausser
The staff is friendly. Great Hygienists. Great dentists who Care about their patients teeth and saving them. Very happy.
August 31, 2014
Bonnie P
Always and for years the greatest staff!!
B Dixon
I have been going here for years....Dr. Diak is great ant the team is fantastic....they all care. I have recommended their office to several people and will continue.
August 25, 2014
Audrey R
I no longer dread going to the dentist.
April 15, 2015
Jeff M
Excellent service, fast and prompt
April 10, 2015
Judy F
Have no complaints with the staff or service. Everyone is friendly and makes you feel like you are more than just a name.
March 19, 2015
Megan and Dave G.
I love having Crystal as my hygienist. She makes my visit enjoyable (and often times entertaining). I recommended my husband to her as well. Thank you for taking good care of us! Keep up the great work
February 5, 2015
albert m
Chrystal did an excellent job as usual. thanks
Zinkan
I always look forward to going for my semi-annual teeth cleaning. The staff is friendly and professional. The dental hygenist is efficient and gentle, she even tries to converse with an instrument in my mouth! Talking with the dentist is pleasant as well as educational. Never have I been recommended for a procedure needlessly.
Our practice accepts insurance from the following companies.

Aetna
Aetna is a national leader of health and related benefits offering dental insurance to our Harrisburg patients, as well as health insurance, pharmacy, and life insurance products for individuals, medicare insurance and disability.

Anthem Blue Cross
Anthem Blue Cross offers dental coverage for Harrisburg area individuals and families in California, including a PPO plan, and HMO plan and an international emergency dental program.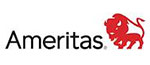 Ameritas Dental
At Ameritas Group, we put our customers first. That's why we're able to provide our Harrisburg patients and over 4.8 million other people with quality dental, vision and hearing care plans that fit their specific needs.

Preferred Network Access
The Preferred Network Access by CIGNA plan offers dental insurance in Harrisburg that includes orthodontia, over 93,000 participating provider listings, no health restructions, no predetermination of benefits required, and no referral required to see a specialist.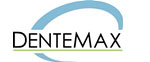 Dentemax
DenteMax is a national, credentialed dental PPO network offering more than 121,000 dentist access points across the country, including dental care in the Harrisburg area.

Dental Network of America
DNoA administers dental products for individuals in the Harrisburg area, as well as groups with thousands of employees. It contracts with over 180,000 dentist access points through our national PPO Network which ensures high quality and affordable dental care for its members.

Careington
The Careington Dental Network is one of the fastest growing independently owned dental networks nationwide, providing our Harrisburg area patients with affordable dental care - without interfering with the dentist-patient relationship. More than 65,000 general dentists and specialists offer Careington's discount fee-for-service (POS) and PPO plans nationwide.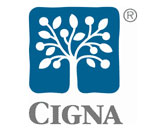 CIGNA
CIGNA offers a variety of dental plans and dental insurance to our Harrisburg area patients, including CIGNA Dental Care (DHMO), CIGNA Dental PPO or CIGNA Traditional.

MetLife
MetLife offers our Harrisburg area patients a range of competitively priced dental insurance benefits plans for companies of all sizes.

Physicians Mutual Insurance Company
Dental insurance from Physicians Mutual Insurance Company may be available to our Harrisburg area patients, no matter what your age or dental health - even if you're retired or have other coverage.

Delta Dental
Delta Dental Plans Association is a not-for-profit organization with some for-profit affiliates as member companies. Through its 39 independent member companies, it offers national dental coverage to our Harrisburg dental patients - administering programs and reporting systems that provide employees and individuals with quality, cost-effective dental benefits and superior customer service.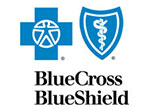 Blue Cross Blue Shield
Blue Cross and Blue Shield companies nationwide provide healthcare benefits to our Harrisburg dental patients as well as across the country and around the world. With access to the care you need and when you need it - Blue Cross and Blue Shield policy holders can have peace of mind when at home or traveling abroad.

HumanaDental
HumanaDental is one of the nation's 10 largest dental insurance carriers offering a dentist network with more than 130,000 dentist locations. Harrisburg area members and their families benefit from negotiated discounts by choosing dentists in its network.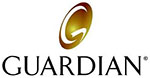 Guardian
With a long history of providing dental benefits, Guardian gives eligible Harrisburg areas employees choice, empowering them to make the right decisions to improve their oral and overall health.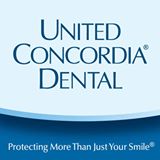 United Concordia
We protect more than just your smile. See why our award winning service, thoughtfully designed plans and large nationwide dentist network offer unmatched value to you and your family.

GEHA
GEHA Connection Dental
Quality, personalized care
At Dental Health Services, we offer quality, personalized care. Serving the Harrisburg, PA area, we're happy to discuss the variety of treatment options available to you. If you're interested in sedation or sleep dentistry options, please schedule an appointment with Bryan Lauer, D.M.D., and we can provide you with all the information you need.
Clear braces that fit your lifestyle
If you're looking for clear braces in the Harrisburg area, our team at Dental Health Services provides them. We'll be happy to discuss your situation and create your individual treatment plan for invisible dental braces.
We have extensive knowledge about the different kinds of orthodontic treatments available today. We're committed to creating the straight teeth and happy smile you're looking for.
Mercury-free tooth-colored fillings
Natural-looking tooth-colored fillings are made of composite resin and fill cavities just like traditional silver amalgam fillings. Bryan Lauer, D.M.D., can match your new composite fillings to the exact color of your teeth so they are virtually invisible. Dental Health Services, a Harrisburg, PA area practice, has seen tooth-colored fillings become more popular over the years. Dr. Lauer can remove your old amalgam fillings and replace them with beautifully white, tooth-colored fillings.
Natural-looking dental implants
Dental Health Services is a trusted Harrisburg area dental implants practice providing natural-looking, comfortable tooth replacement. We make it our mission to use a gentle touch during the process.
We hold ourselves to the highest standards to replace missing teeth and provide you with natural-looking results. Our goal is to restore your confidence and your bright, healthy smile.
Headphones and music for your comfort
Headphones and music are available for your comfort at Dental Health Services in the Harrisburg, PA area . You can also feel free to bring in your iPod or other device. Sit back, close your eyes, and focus on your listening pleasure during your next dental appointment with Dr. Lauer.