Our practice accepts insurance from the following companies.

Aetna
Aetna is a national leader of health and related benefits offering dental insurance to our Athens patients, as well as health insurance, pharmacy, and life insurance products for individuals, medicare insurance and disability.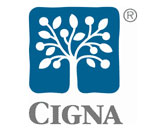 CIGNA
CIGNA offers a variety of dental plans and dental insurance to our Athens area patients, including CIGNA Dental Care (DHMO), CIGNA Dental PPO or CIGNA Traditional.

Delta Dental
Delta Dental Plans Association is a not-for-profit organization with some for-profit affiliates as member companies. Through its 39 independent member companies, it offers national dental coverage to our Athens dental patients - administering programs and reporting systems that provide employees and individuals with quality, cost-effective dental benefits and superior customer service.
Treatment for bleeding gums
If you have unhealthy gums, it's important to seek treatment soon. Your bleeding gums could be warning you of future tooth loss or even the potential for stroke and heart disease. Schedule a periodontal assessment with Athens area gum disease dentist Dr. Blake Vincent today. It's one of the most important things you can do for yourself and your family.
Natural-looking dental implants
Blake M. Vincent, D.D.S. is a trusted Athens area dental implants practice providing natural-looking, comfortable tooth replacement. We make it our mission to use a gentle touch during the process.
We hold ourselves to the highest standards to replace missing teeth and provide you with natural-looking results. Our goal is to restore your confidence and your bright, healthy smile.
Dentures that look great and last
If you're looking for dentures that look great and last, look no further than Blake M. Vincent, D.D.S. located in the Athens, TX area. Blake Vincent, D.D.S. will assess your needs and fit you with durable, comfortable, natural-looking dentures - at a price you can afford.
Quality mini dental implants
Distinguished Athens area mini dental implants dentist Blake Vincent, D.D.S. can provide you with the highest quality results. At Blake M. Vincent, D.D.S., we use state-of-the-art materials and techniques that make them less invasive and more affordable.
You deserve the best treatment available to replace missing teeth. Whether you're missing a single tooth or experiencing pain from slipping dentures, mini dental implants can be a faster way to regain your beautiful smile.
Safe effective and small pill, no I.V.
With sedation dentistry, you'll feel like you slept through your appointment with Athens area sedation dentist Dr. Blake Vincent. You'll likely remember absolutely nothing about your treatment, except waking up to your successful results. Dr. Vincent commonly hears his patients say, "I remember taking a pill and the next thing I remember is waking up with my teeth fixed."