Our practice accepts insurance from the following companies.

Delta Dental
Delta Dental Plans Association is a not-for-profit organization with some for-profit affiliates as member companies. Through its 39 independent member companies, it offers national dental coverage to our Santa Rosa dental patients - administering programs and reporting systems that provide employees and individuals with quality, cost-effective dental benefits and superior customer service.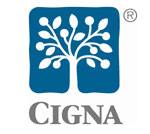 CIGNA
CIGNA offers a variety of dental plans and dental insurance to our Santa Rosa area patients, including CIGNA Dental Care (DHMO), CIGNA Dental PPO or CIGNA Traditional.

MetLife
MetLife offers our Santa Rosa area patients a range of competitively priced dental insurance benefits plans for companies of all sizes.
Oral conscious sedation: turn many appointments into one
With oral conscious sedation, Santa Rosa area sedation dentist Michael Hamblin, D.D.S. is medically able to attend to your dental needs for a longer period of time. This means you can combine all or many of your dental appointments into one. If you are in need of extensive dental work or multiple treatments are necessary, oral sedation dentistry may be the most efficient and hassle-free option for you to consider.
Dental veneers for a gorgeous smile
Dr. Michael Hamblin is a trusted Santa Rosa area veneers dentist. Our professional team is dedicated to providing you with quality results in a comfortable and pleasant atmosphere.
You won't have to feel embarrassed any longer by crooked, chipped or discolored teeth. With your new dental veneers, you'll be thrilled to show off your healthy teeth and beautiful smile.
Comfortable dental hygiene treatment for oral health
For comfortable dental hygiene treatment in the Santa Rosa, California area, Dr. Michael Hamblin is known for having a gentle touch. The friendly team at Family and Cosmetic Dentistry provides teeth cleaning for a whiter smile.
Maintaining good dental hygiene is the foundation for healthy teeth and gums. We're committed to helping you have a lifetime of oral health.
Relax with nitrous oxide (laughing gas)
For your comfort and convenience, Michael Hamblin, D.D.S., may suggest you relax with nitrous oxide (laughing gas) during certain treatments. Offering dental hygiene at his practice in the Santa Rosa, CA area, Dr. Hamblin offers a range of options to help you feel comfortable at the dentist.
Mercury-free tooth-colored fillings
If you're looking for a more pleasing, silver-free smile, you'll want Santa Rosa area dentist Dr. Michael Hamblin to replace your amalgam fillings with natural-looking composite fillings. Tooth-colored fillings are thought to be safer and more attractive than older silver amalgam fillings. Dr. Hamblin will precisely match your new tooth-colored composite fillings with the natural color of your teeth, providing you with virtually invisible fillings.